High performance, low noise.
H.13 mm / Silenced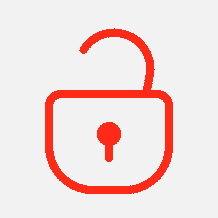 Sign Up or Log in to see the prices and buy the products.
Top di gamma fra i Dischi Universali Laser a settori tradizionali, Laser Arancio Silent è un disco diamantato dotato di corpo in acciaio silenziato con anima Sandwich che abbatte di circa il 30% la rumorosità di utilizzo, per garantire all'utilizzatore anche il massimo comfort acustico. È l'unico ed esclusivo utensile con design "a pallini" che permette raffreddamento, scorrevolezza e scarico polveri ineguagliabili. Garantisce performance superiori per quanto concerne durata, velocità e precisione.
TECHNICAL TABLE
Cured Concrete / Bricks / Roofing tiles
Slightly reinforced concrete
Highly reinforced concrete
Granite/ Natural stone / Porphyries
Marble
Refractories
Sandstone/Washed gravel slabs
Double fired ceramic tiles
Single fired ceramic tiles
Porcelain stoneware/Klinker tiles
Fresh cement
Asphalt
Cutting speed
Average life
sufficient     average     good     excellent     super
8 other products in the same category: