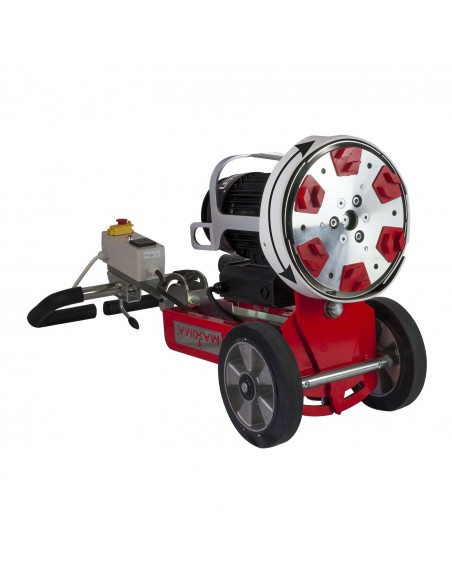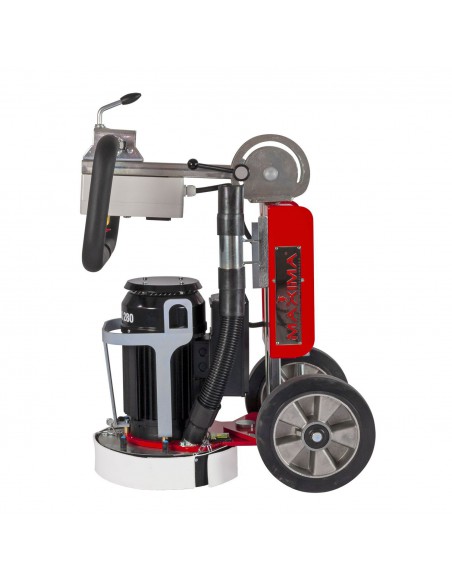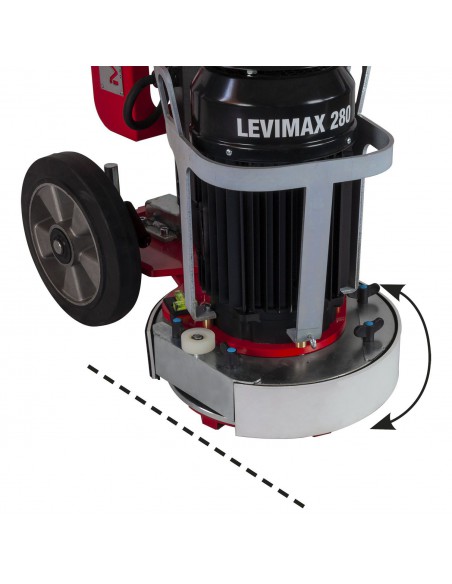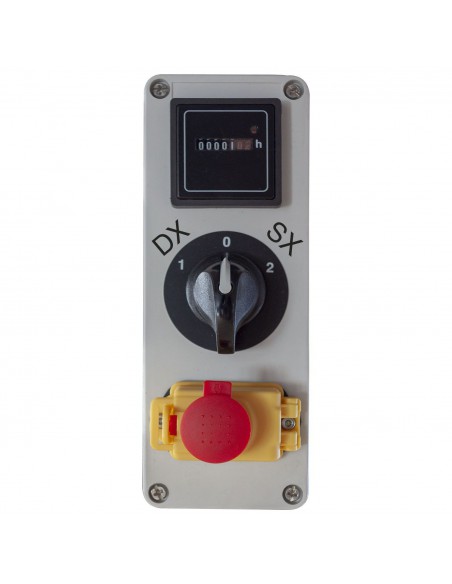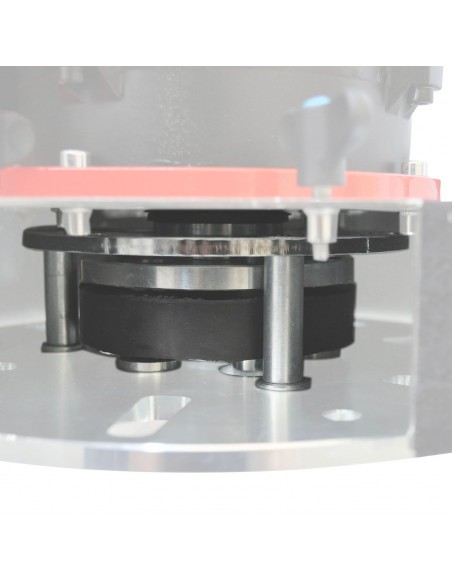 Levimax 280 is ideal for small to medium surface preparation applications without relinquishing its performance in terms of timing process per square meter.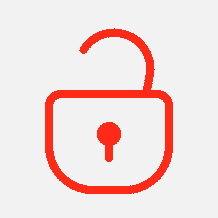 Sign Up or Log in to see the prices and buy the products.
Maxima's design engineers have then developed the compactness and the practicality of the use without sacrificing the power or the professional and operational techniques solutions. This powerful grinder is very easy and comfortable to use and it's equipped with a resealable double pilot-controlled check shaft. This machine has a shock absorber system in order to reduce the vibrations transmitted to the operator, the crankcase is provided with the accessories to facilitate flush grinding on both sides of the machines, left and right. With these features that Levimax 280 becomes the reference among the small sizes grinder machines.
TECHNICAL FEATURES
Input Power: 2400 W – 230 V – 50/60 Hz – 14 A
Protection: IP 55
Plate Diameter: 280 mm
Weight: 53 Kg
Speed: 1400 rpm
Dimensions (Lenght x Width x Height): 40 x 62 x 118 cm
Pads Fitting: quick coupling interlocking
Hour counter: yes
Transmission: gears
Flush grinding: yes, right and left
16 other products in the same category: